This Sunday is National Tree Day, and organisations across Australia will be doing their bit to help out. Find out how you and your kids can get involved.
National Tree Day has been happening in Australia for over twenty years. Started by Planet Ark and Olivia Newton-John in 1996, it has developed into an annual event that brings communities together to help out the good old planet Earth.
It has grown (pun very much intended) every year since its inception, to the point where each time it is held "about 300,000 people volunteer their time to engage in environmental activities that educate individuals about the world around them."

It's not easy being green
Why is there so much emphasis on planting all of these trees? "There are trees everywhere" we hear you say. Well, yes … but there are far less than there used to be.
According to the Wilderness Society, deforestation in Australia alone causes the annual loss of "5,000 square kilometres of virgin bushland". This is connected significantly with the loss of "more than 100 species … in the last 200 years."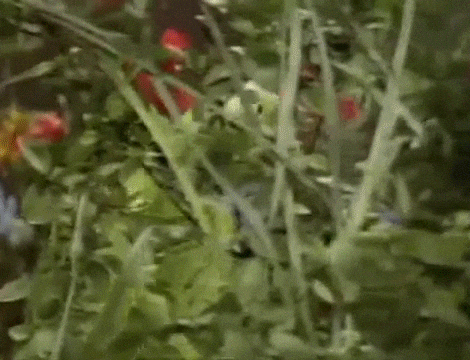 Image: giphy

Tree's company
So, what benefit is all this planting really going to do? Researchers indicate the main benefit will be in the fight against climate change. They have "identified 0.9 billion hectares of land that is available to be reforested", which "could buy us a 20-year pause in climate warming".
So, aside from the fact that they're really pretty, are necessary for the ultimate kid rhyme about k-i-s-s-i-n-g, and provide a spot to attach a tyre-swing if you ever feel like living in 1950s America … they're imperative for our survival!
Help doesn't grow on trees
Now, the important bit: how can you and your little ones get involved in National Tree Day?
There are hundreds of community events happening across the country and they're all listed on the official National Tree Day website. Simply enter your postcode to see what's happening near you.
Schools across Australia also play a huge role in helping out for National Tree Day. As the event itself is on a Sunday, the official day for schools to be involved is on the Friday prior—the 26th of July.
Ask your local school how it's going to be involved, and if nothing is planned, encourage involvement by directing them to the Get Involved page where they can register. They will find all kinds of helpful advice such as How-To Guides, Lesson Plans and details about the Schools Competition.
Or you could even just take part at home! Take your littlies into the garden and plant anything you have room for, whether it's flowers, shrubs or some vegetables! The best way to get your kids interested is through involvement, so go and get those hands dirty!
And if you do nothing else, find out a little about your "roots" with our Which Tree Are You quiz below! We promise it won't "stump" you!
Let us know what you are doing for National Tree Day in the comment section below. And don't forget to tell us which tree you are!
And if you're in the mood for a few more quizzes, then you can also find out which donut and which Royal you are.